Featured Property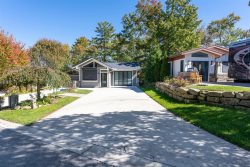 Site 086
Guest Reviews
This is a Class A Motorcoach Resort. The roads are perfectly wide enough to suite any size motorcoach. Each pad is beautifully appoin...
Date of Stay: August, 2017 - $95.00 Overall Rating: This is a resort in all ways possible. Golf, swim, bike, etc and the lot...
Review Rating [ 9 / 10 ] This park has 144 sites that are currently privately owned. They are in the process of a huge addition...
View More Reviews
We look forward to your visit to our Resort - make your reservations soon.
We have an exciting time ahead as we build a new image through ongoing activities and events, both at the resort and across the southeast.
Available Properties
Loading Available Properties
Flexible Dates? View other Properties close to your Date Range.
Available
Unavailable
Check-in
Check-out
Not finding what you're looking for?