Guest / Concierge Services
Featured Property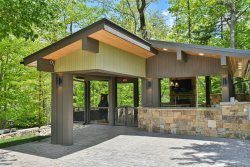 Site D-033
Guest Reviews
This is a Class A Motorcoach Resort. The roads are perfectly wide enough to suite any size motorcoach. Each pad is beautifully appoin...
Date of Stay: August, 2017 - $95.00 Overall Rating: This is a resort in all ways possible. Golf, swim, bike, etc and the lot...
Review Rating [ 9 / 10 ] This park has 144 sites that are currently privately owned. They are in the process of a huge addition...
View More Reviews
We look forward to your visit to our Resort - make your reservations soon.
We have an exciting time ahead as we build a new image through ongoing activities and events, both at the resort and across the southeast.
Guest / Concierge Services