Area Map and Location Information
Featured Property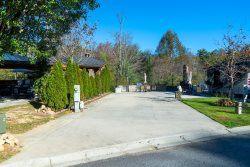 Site 137-D-F
Guest Reviews
Review Rating [5/5] Large RV sites. Largest we have ever been in. Absolutely beautiful. Full hookups in excellent condition. Check ...
Review Rating [5/5] The Mountain Views on the Ridge lots are fantastic! The resort is now managed by a professional management company....
Review Rating [5/5] From the moment we arrived, until we had to leave we felt so special. The grounds are not just nice are spectacular...
View More Reviews
Area Map and Location Information
View Larger Map
Resort Map